September 27, 2021
Hokkaido vs. Tokyo: Which is Better for Traveling and Moving?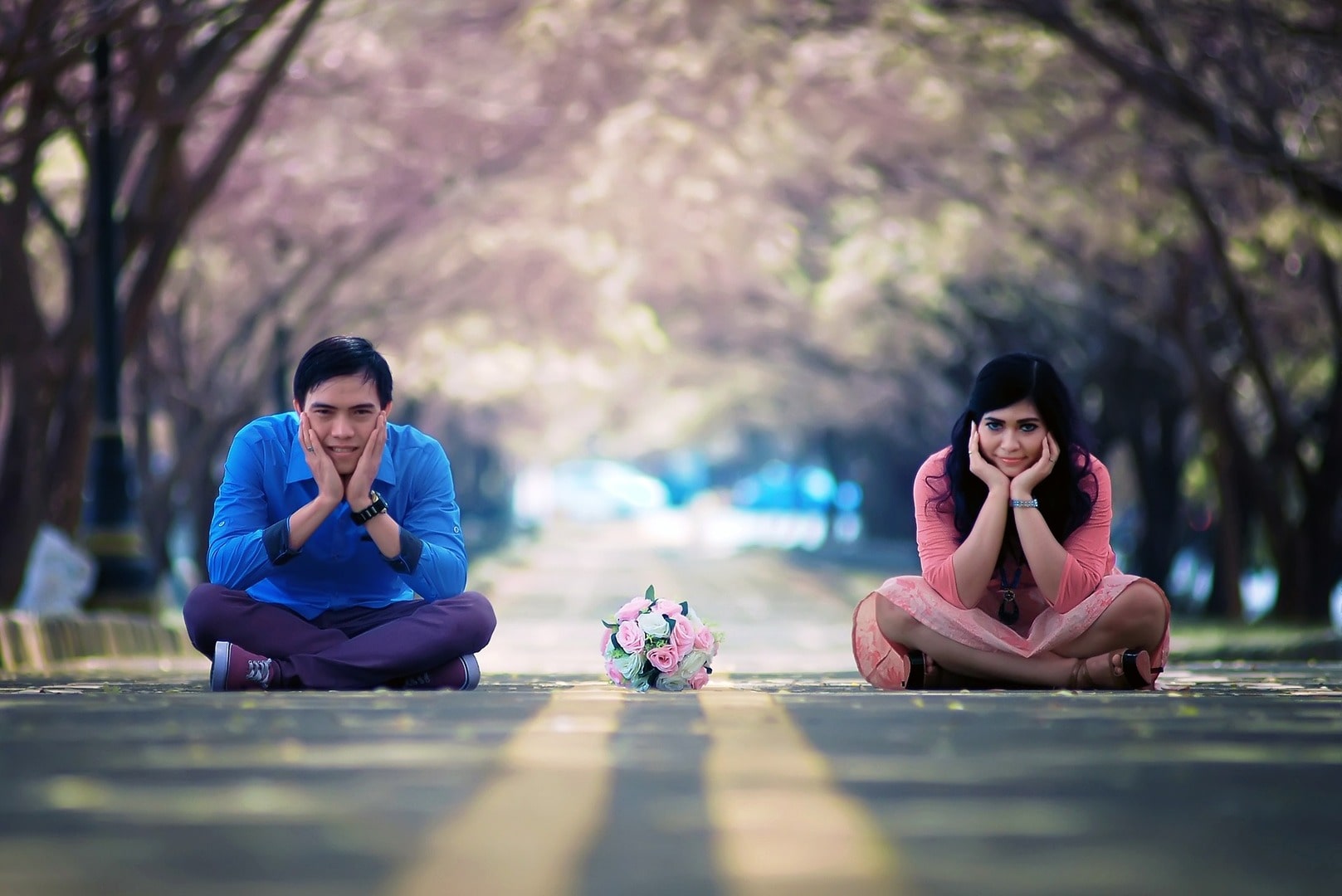 This page compares the highlights and differences in living environment between Hokkaido and Tokyo as travel and immigration destinations.
Please use this as a reference when considering traveling or moving to Japan.
Let's get started.
✔︎ Talk to a professional about moving to Japan for free!
Our company supports people who want to move to Hokkaido, Japan, and we provide free consultation services.
There are many steps involved in obtaining a Japanese VISA, and it can be quite difficult.
However, our professional staff will support you from the beginning to the end!
Please feel free to contact us even if you want to move to Japan but have not decided where yet.
Click here for a free consultation.
Overview of Hokkaido and Tokyo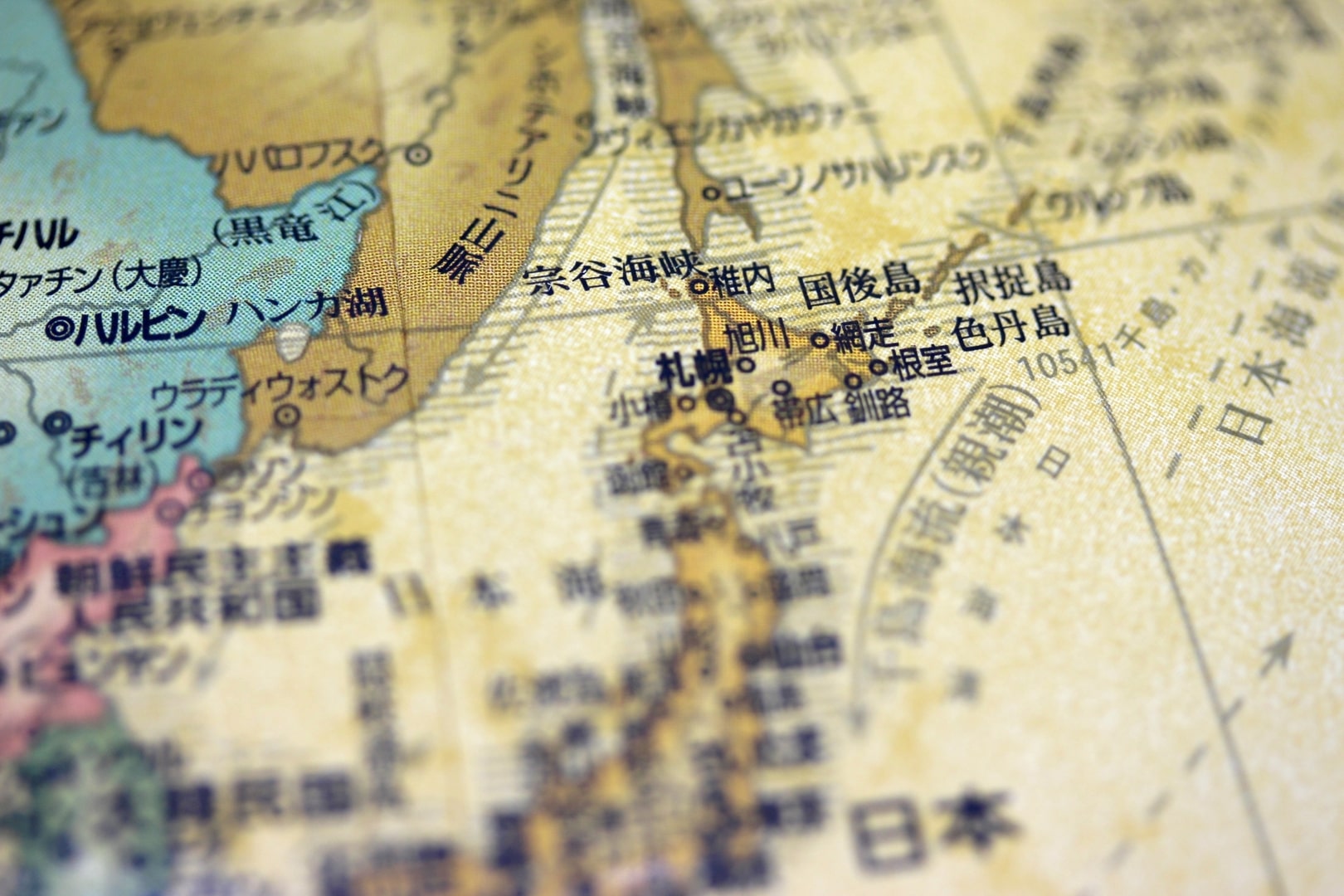 The administrative division of Japan is made up of 47 prefectures.
Tokyo and Hokkaido are one of them.
What is Tokyo like?
Tokyo, one of the most fascinating cities in the world, has been the most populous city in the world since the Edo period, 300 years ago.
It is the political, cultural, and economic center of Japan, and it is no exaggeration to say that anyone living in a regional city in Japan would love to be there at least once.
The geography of Tokyo is divided into 23 special wards and municipalities (metropolitan areas).
The special wards include the Imperial Palace (Edo Castle) where the Emperor resides, the Diet, the Supreme Court, and the Tokyo Metropolitan Government.
Although the general image of a big city is based on the special wards, there are many bustling places in the metropolitan area, such as Musashino City and Machida City.
"You may be able to boast to your friends in your hometown by saying, "I used to live in Tokyo.
What is Hokkaido like?
Hokkaido is located in the northernmost part of Japan, bordering Russia.
Cities such as Sapporo and Hakodate are bustling with both population and tourists, but the overall image is of a scenic country town.
The whole of Japan is customarily divided into eight regions, with the exception of Hokkaido, which consists of four to nine prefectures.
For convenience, Hokkaido is sometimes divided into four regions: Hokkaido North, Hokkaido East, Hokkaido Central, and Hokkaido South.
Transportation between Tokyo and Hokkaido
Although this article compares Tokyo and Hokkaido, they are actually not so far apart in terms of distance.
The fastest way to travel by rail is to use the JR East Shinkansen.
It takes four and a half hours from Tokyo Station, the Shinkansen terminal station, to Shin-Hakodate Hokuto Station, the gateway to Hokkaido.
The Hokkaido Shinkansen is being extended and is scheduled to reach Sapporo, the center of Hokkaido, in the 2030s.
By air, it takes only one and a half hours from Tokyo's Haneda Airport to Sapporo's Chitose Airport.
If you are not sure which way to go, you may want to go both ways!
Which one do you want to travel to?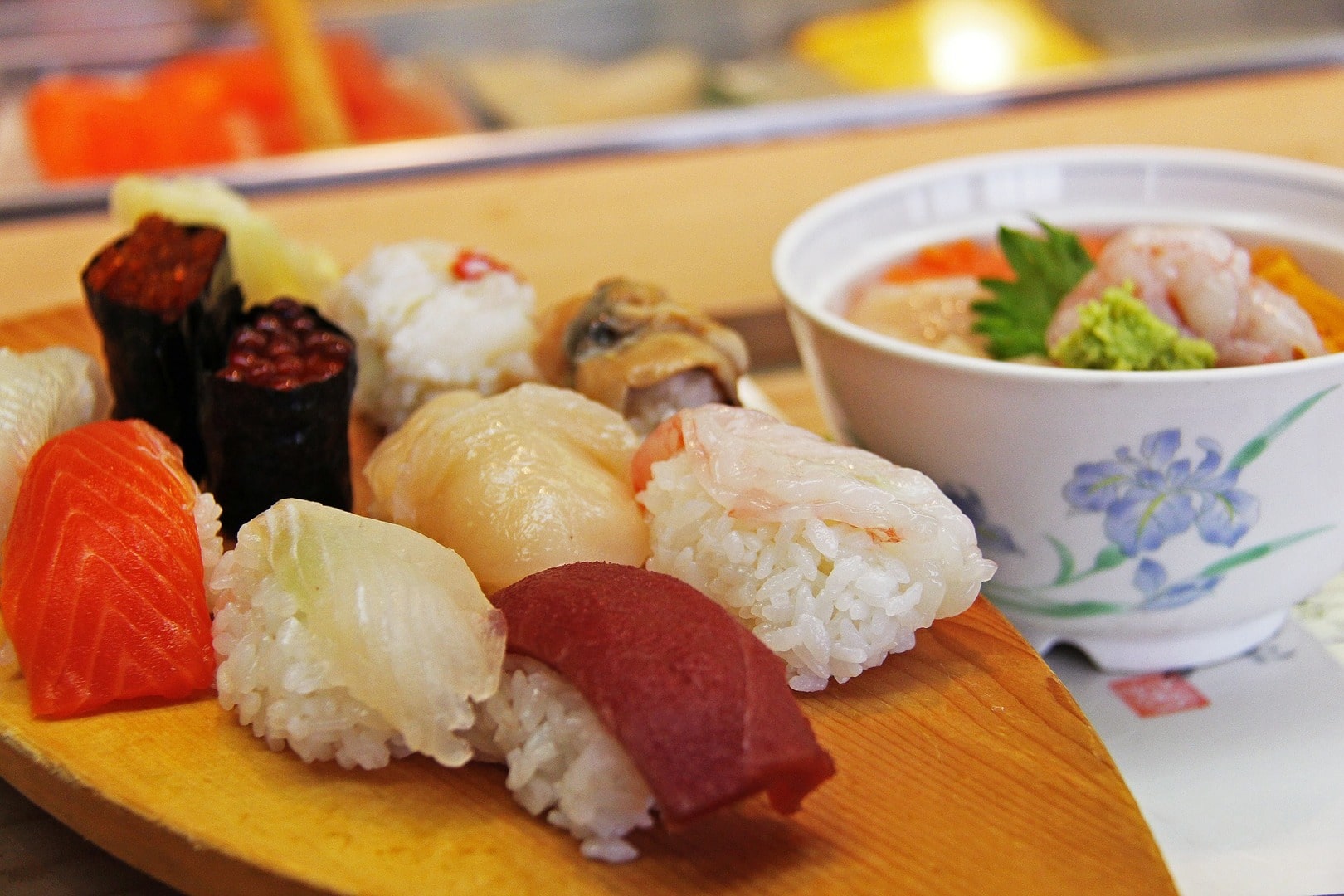 Comparing Tokyo and Hokkaido as travel destinations.
Gourmet food
There are three times as many restaurants in Tokyo as in Hokkaido, offering a wide range of dining options.
Tokyo is the place to go for the latest gourmet food and fine cuisine.
You can also enjoy authentic high-class Japanese cuisine such as sukiyaki at Ningyocho Imahan and sushi at Ginza Kyubei.
On the other hand, Hokkaido's gourmet food is seafood such as scallops, sea urchin, salmon, and salmon roe.
There are many restaurants specializing in seafood rice bowls and Ishikari-nabe (a hot pot dish using salmon as the main ingredient).
Specialties such as soup curry and Jingisukan are also not to be missed.
Hokkaido also has a thriving dairy industry, and sweets such as soft-serve ice cream and cheesecake made from milk are popular.
Sightseeing
One of the best places to see in Tokyo is the streets full of the atmosphere of good old Edo.
The streets of Asakusa are crowded with many foreign tourists, who queue up every day.
In the next station is the Skytree, the world's tallest radio tower.
Hokkaido is famous for Hakodate, which is one of the world's three most beautiful nightscapes, as well as Sapporo's night view, which is second to none, and the Sapporo Snow Festival in winter.
Lake Biei, with its deep blue color as if painted with paint, and Jigokudani, where monkeys bathe in hot springs, are some of the rare scenes of nature's mischief that can only be seen here.
Amusement
In Tokyo, you can see real Kabuki at the Kabuki-za Theater in Ginza, and in Chiba Prefecture, right next door, there is Tokyo Disneyland.
Hokkaido attracts winter sports fans with its high-quality powder snow, especially in Niseko and Furano.
You can experience a multitude of fun activities that take advantages of the vast nature, such as ice floe crossing in the winter, rafting in the summer, and agricultural experiences throughout the year.
Which one do you want to move to?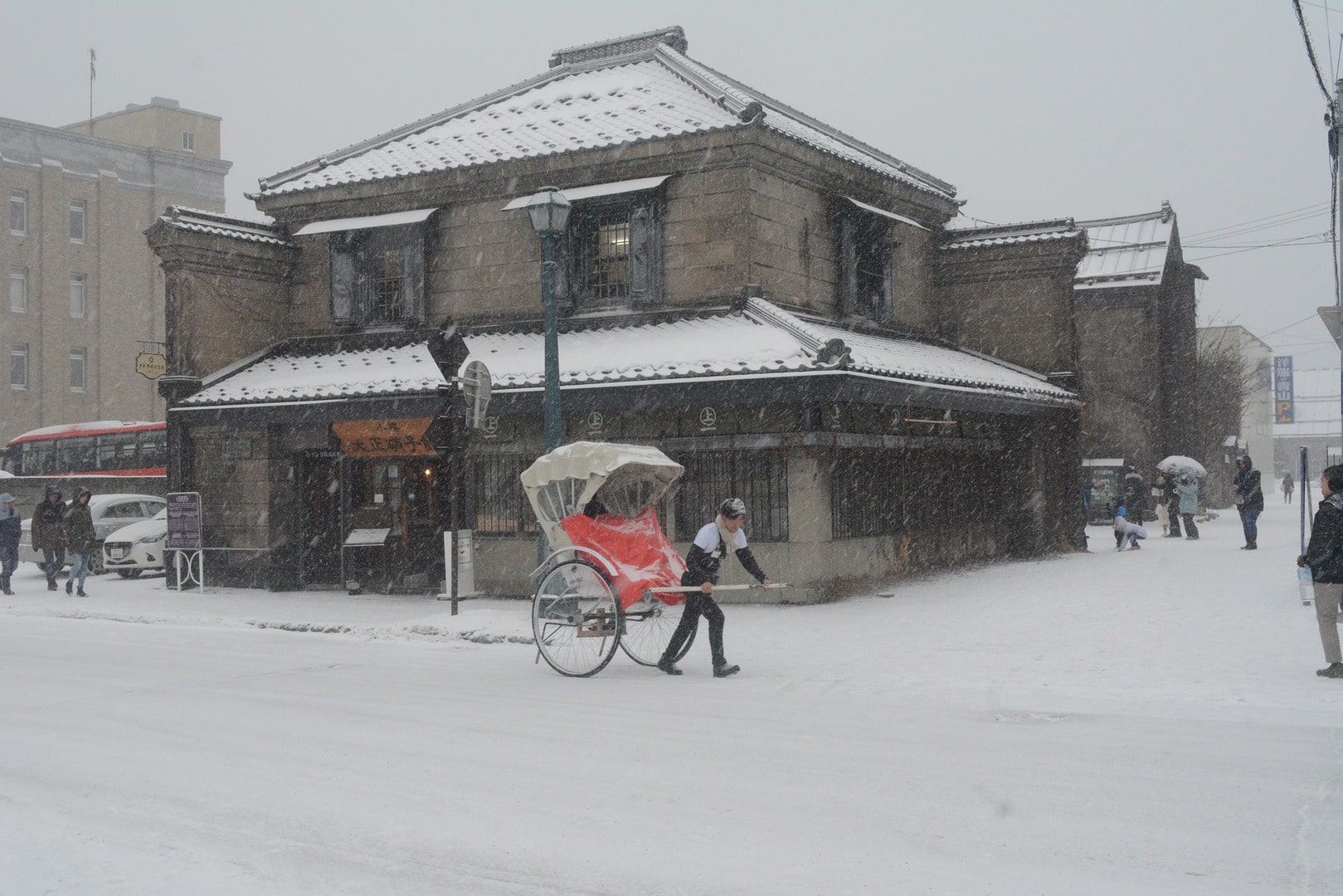 If you were to emigrate, you would also be concerned about the difference in living environment and cost of living.
Differences in the living environment
Tokyo is an area with convenient transportation, with railroads and 50,000 cabs, which is 1/4 of Japan's population.
If you live near a train station, you won't have any trouble with shopping.
The special wards are less natural and more crowded, but some people may feel that this is a good thing because it makes them feel more urban.
Not only in Tokyo, but in Japan, the humidity often exceeds 70%.
It can be a harsh environment outside in the summer.
Hokkaido is a car-oriented society, where each family member needs a car if they live in the suburbs unless they live near a major train station.
Hokkaido is suitable for people who want to spend time with rich nature and clean water and air.
Summers are cool and the humidity is relatively low, so it is easy to spend time here.
Winters are cold and snowy, so people who have lived in warmer climates will need to adapt.
Differences in cost of living
According to the 2018 Ministry of Internal Affairs and Communications (MIC) Household Budget Survey, the monthly consumption expenditure was 230,551 yen (about US$2,100) in Hokkaido and 267,077 yen (about US$2,428) in Tokyo.
This means that the cost of living in Tokyo is about 15% higher than in Hokkaido.
This is because the cost of living and real estate prices are higher in Tokyo, exceeding the cost of food, housing, and culture, and entertainment.
If you want to keep the cost of living low, Hokkaido is the place to go.
Summary
Tokyo's appeal is its status as the center of Japan's political, economic, and cultural life, its exposure to Edo culture, and its convenient living environment, including transportation and shopping.
Hokkaido's attractions include its scenic nature, unique gourmet cuisine with a focus on marine products, a climate suitable for winter sports, and low cost of living.
Urban Tokyo or nature-oriented Hokkaido?
You can choose where to visit or move to according to your preference.