July 13, 2021
Is Japan a good place to invest?(Explanation with Data)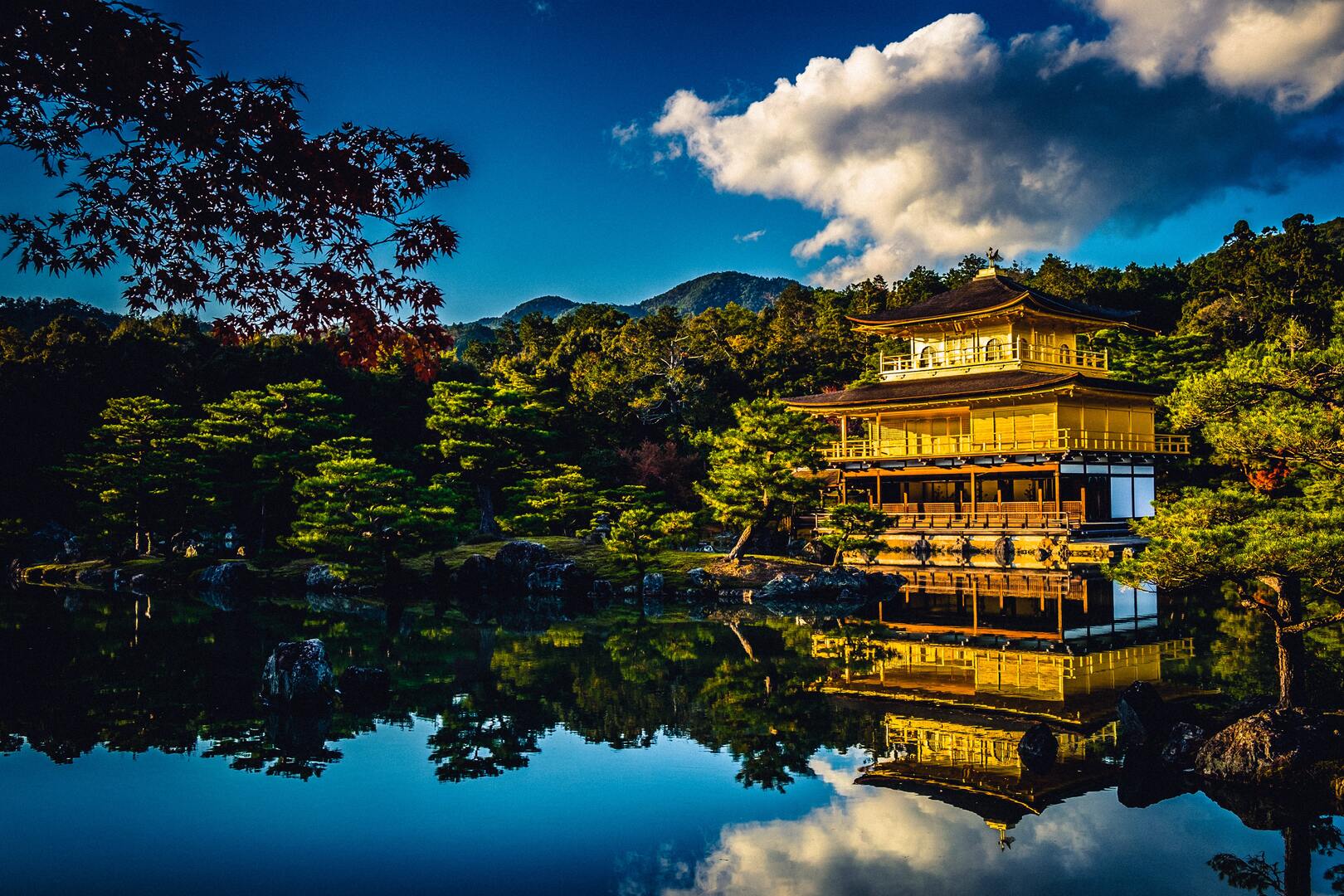 In this article, I will explain whether Japan is a suitable country for investment.
Using various statistical data such as yields, I will even show in detail "what kind of assets are suitable for what kind of people.
So, let's get started.
Japanese securities are generally low risk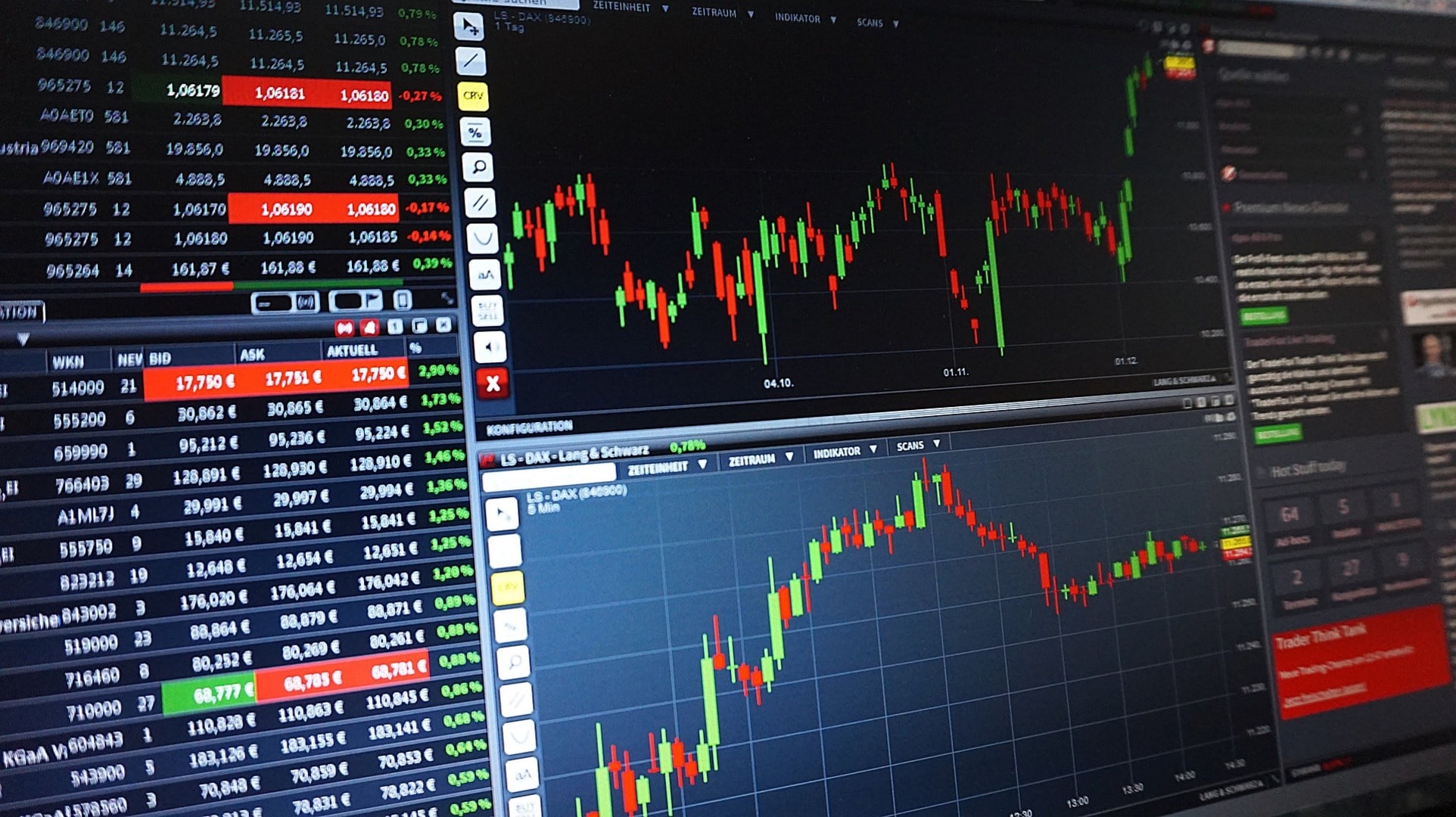 Japanese assets are generally low risk and low return. Incorporating them into your holdings will make your overall assets safer to invest.
It is suitable for people who want to invest steadily.
If you are looking for high risk and high return, it would be better to invest in bonds and stocks of emerging countries instead of Japan.
The following chart shows the relationship between risk (price volatility) and return (income) for securities in Japan and outside Japan.
It was calculated by Japan's Government Pension Investment Fund (GPIF), one of the world's largest investors.
The data are, from left to right: Japanese bonds, non-Japanese bonds, Japanese stocks, and non-Japanese stocks.
It can be seen that Japanese securities are below non-Japanese securities in both risks and return.
The low-risk nature of bonds, in particular, stands out.
The Japanese government and its central bank, the Bank of Japan, have been struggling with their policy of continuing to thoroughly ease monetary policy until prices rise.
Therefore, it is unlikely that interest rates will rise soon.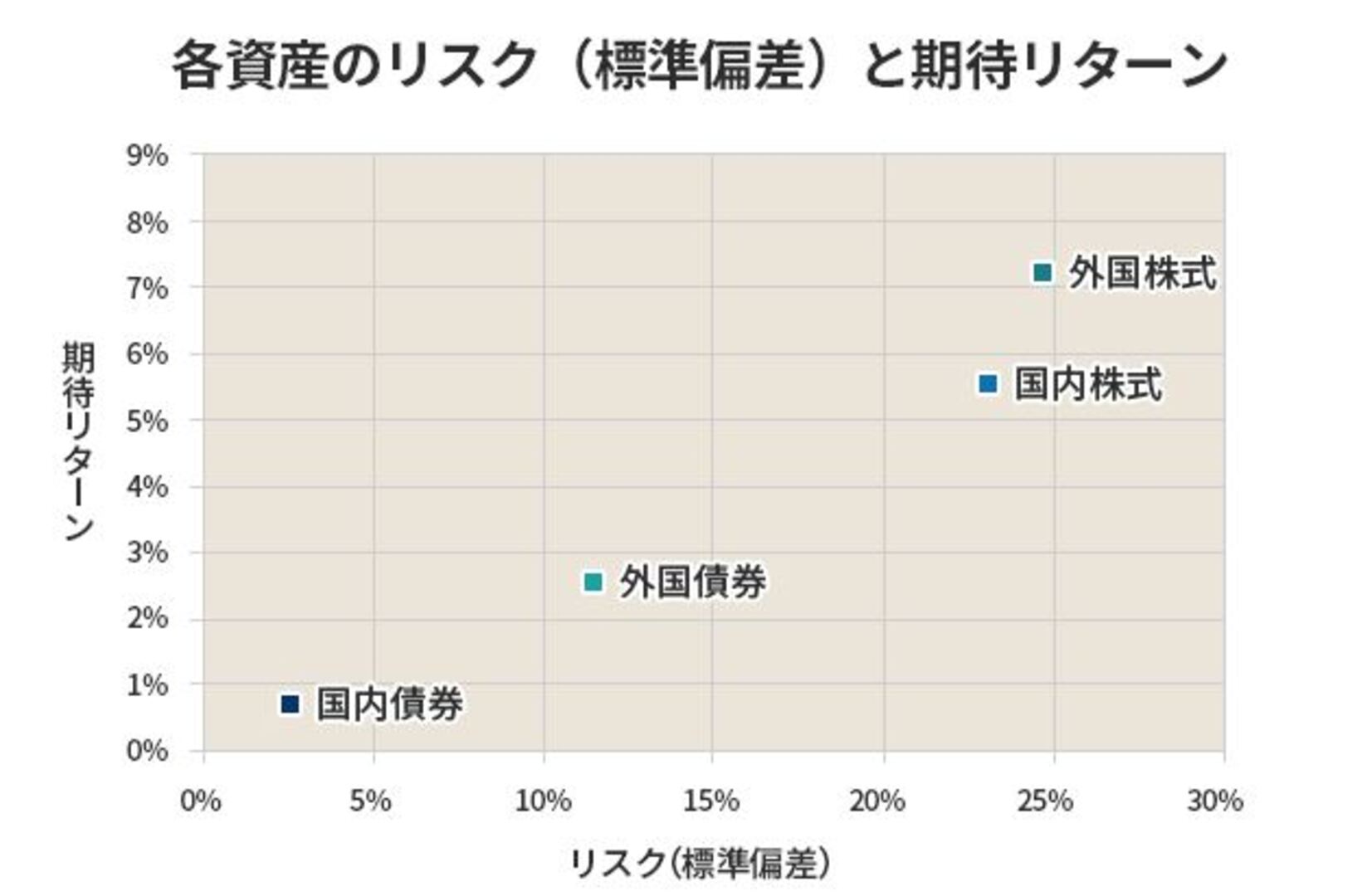 Image Source: GPIF website, "Significance of Diversified Investment (2): What are the Risks of Investment?
However, since the information is from a Japanese investment management organization, it does not include the risk of currency fluctuation.
The relationship between your own currency and the Japanese yen should also be considered.
Risk and return are based on past figures.
Let's also look at the outlook for the future.
The P/B ratio, which indicates the undervaluation of a stock price, is hovering around 1.2 times as of June 2021 for the Nikkei 225.
The appropriate P/B ratio is 1:1 (a stock is considered undervalued if it falls below 1), but it is not extremely expensive compared to the pre-Lehman Shock level of 2:1. According to a survey conducted by Nikko Asset Management, the P/B ratios of representative stock indices in each country from January to March 2021 are over 4 times for the U.S., around 2 times for the U.K., Australia, Germany, and Canada, and around 1.3 times for Japan's TOPIX, which is rather undervalued among developed countries.
One of the most memorable pieces of news about Japanese securities is that Warren Buffett, the most prolific stock investor in the U.S., has invested about $6.4 billion in several Japanese sogo shosha in 2020.
This business model of sogo shosha is said to be unique to Japan.
Japanese stocks, which have attracted the attention of investment gods, maybe a good investment.
Japanese securities have a certain level of safety, and for stocks, some growth potential can be expected.
Real estate has a relatively high yield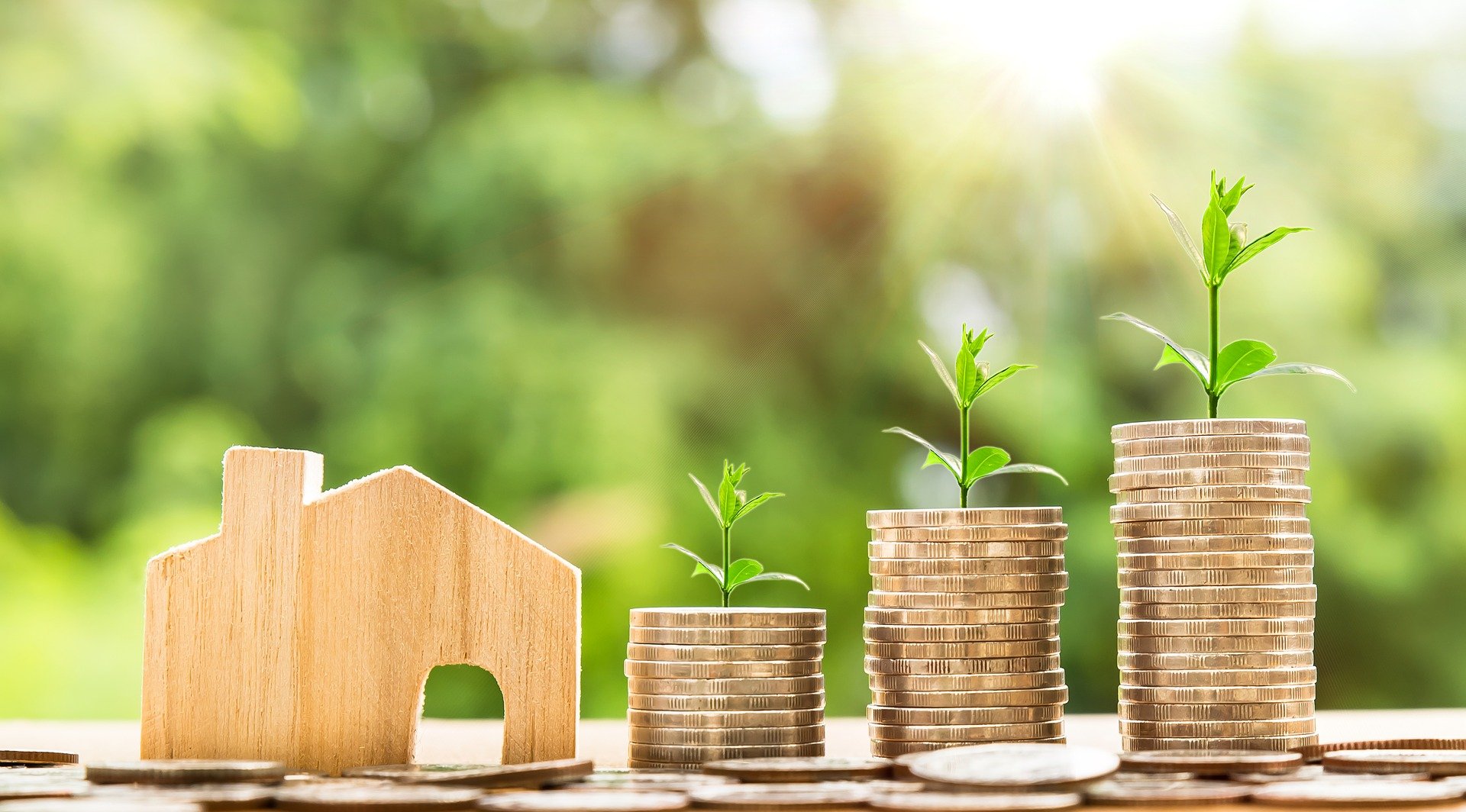 Next, let's take a look at real estate as a real asset.
Compared to other countries, real estate investment in Japan is attractive because of its high yield.
The following graph shows a comparison of rental yields per square meter in major cities.
It was prepared by Nomura Research Institute, one of Japan's leading think tanks.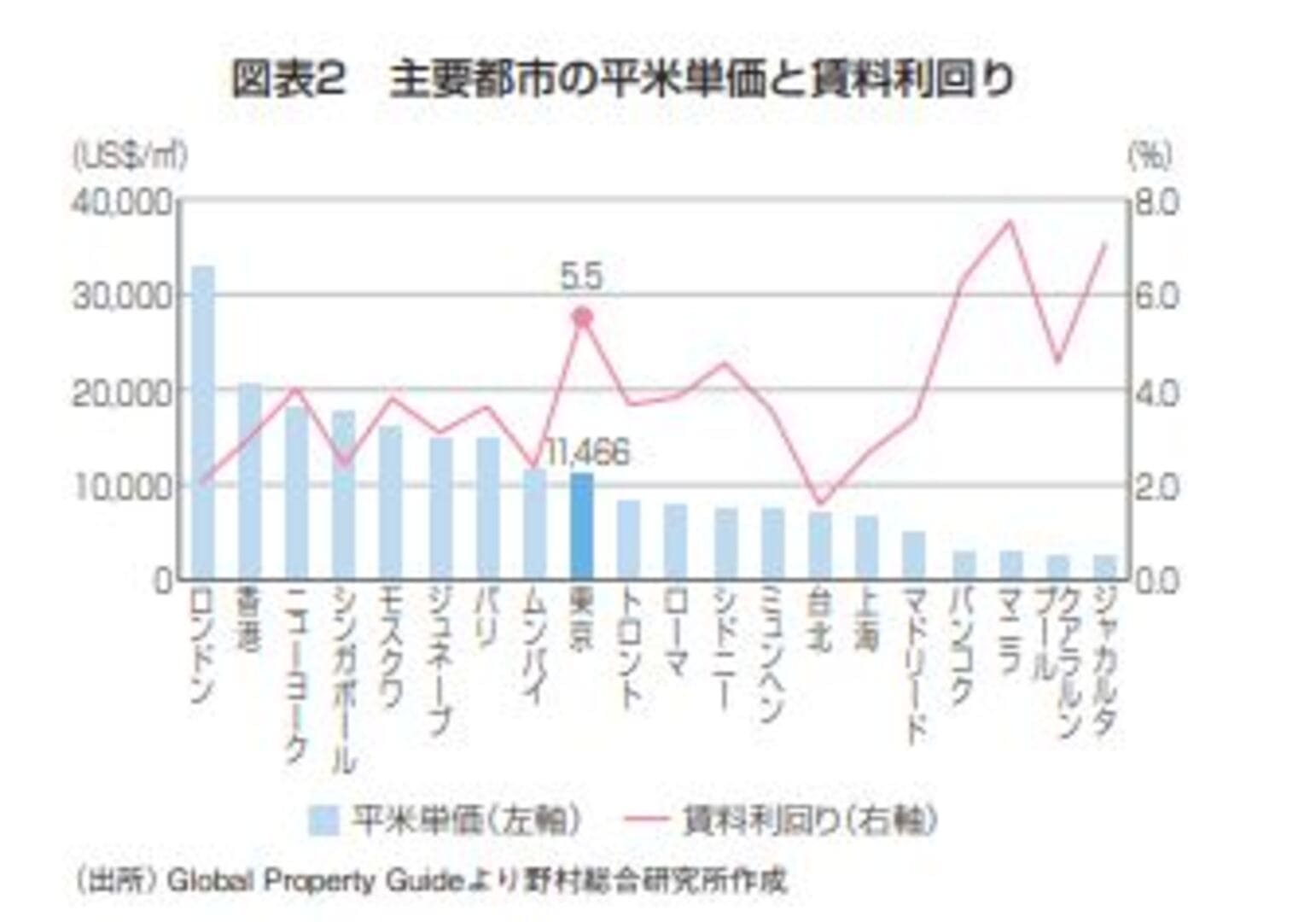 Image credit: Nomura Research Institute "Financial Information Technology Focus 2014.10
According to the graph, Tokyo's yield is the fourth highest among the 20 cities, even surpassing emerging cities such as Mumbai and Kuala Lumpur.
Tokyo is not the only city in Japan where yields are particularly high.
Let's compare the yields of REITs, which are securitized beneficial interests in real estate investments.
To find out the pure yield, it is necessary to subtract the yield of an asset that can be safely managed, such as government bonds, from the yield of profit earned from the investment object.
The yield difference calculated in this way is called the yield spread.
In the graph, blue represents REIT distribution yield, yellow represents 10-year government bond yield, and black represents yield spread. From left to right: Singapore, UK, Australia, US, Japan, and Hong Kong.
Japan's yield spread is more than double that of Hong Kong, and also exceeds that of Singapore and the United States.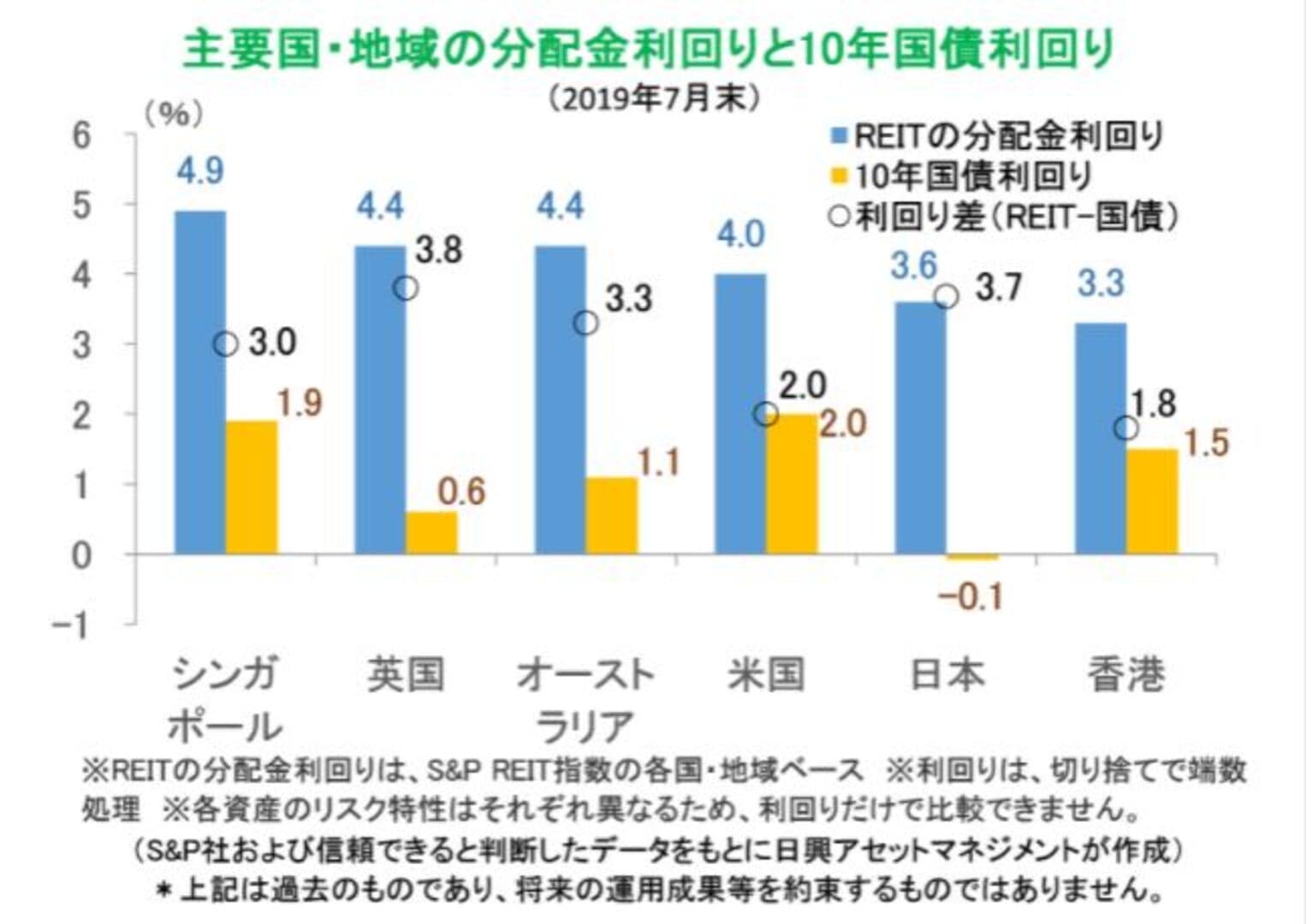 Image Source: Tokyo Stock Exchange, Inc. The Appeal of Asian REITs
Why are the yields of real estate investment in Japan so high?
One of the reasons is that there are few investors from outside Japan.
Not many real estate agents in Japan are good at serving foreigners.
This is a factor that keeps foreign investors away.
Of course, some agents actively provide services for foreigners.
If you are considering investing in real estate in Japan, it is a good idea to work with such companies.
Is it risky to have real assets far away from home in Japan?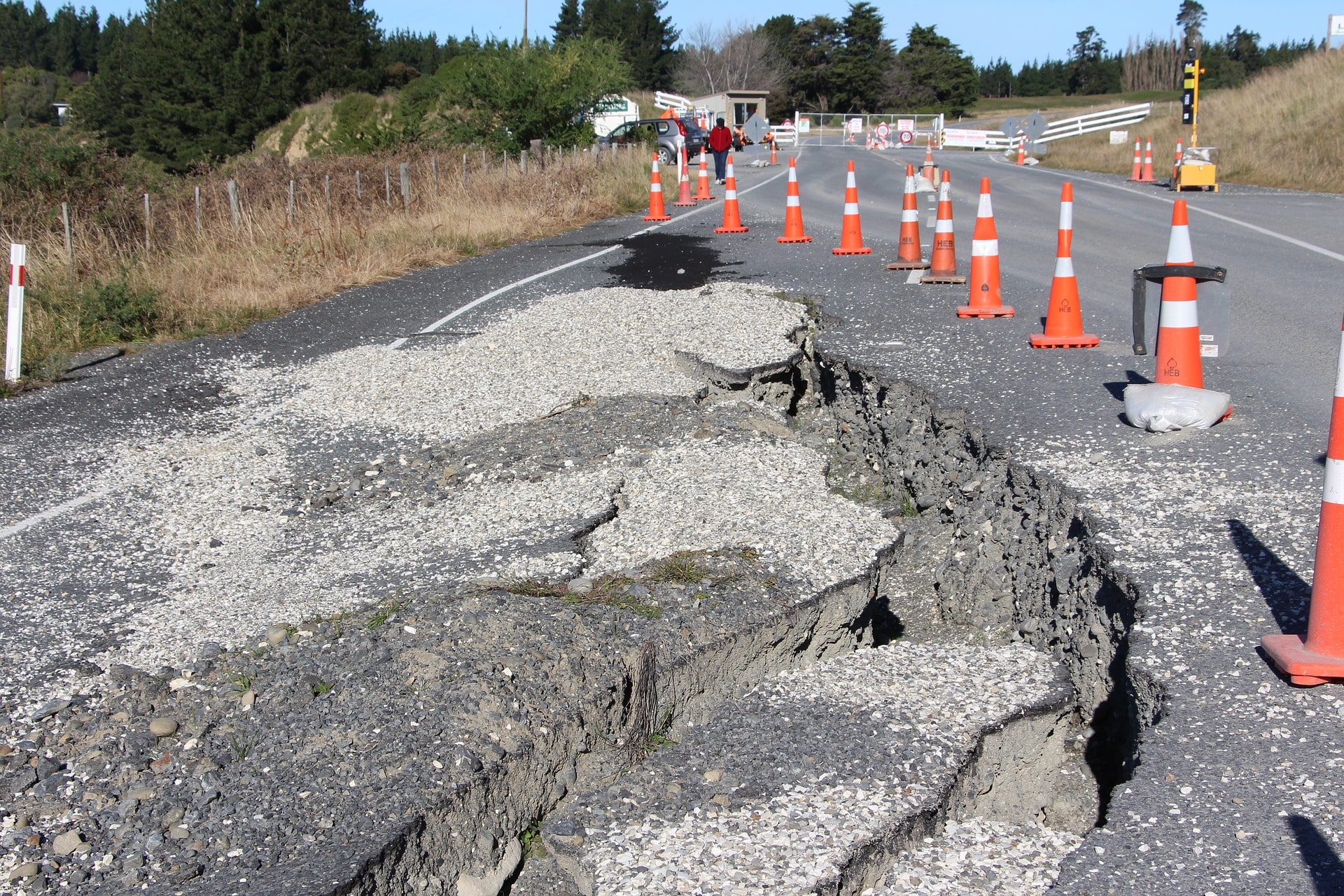 Of course, you cannot bring Japanese real estate back to your country.
Is it risky to hold your valuable assets in an island country in the Far East?
You don't have to worry too much.
Japan is one of the safest countries in the world.
The Economist magazine in the UK calculates and publishes the Global Peace Index (GPI) based on the number of crimes and the track record of terrorism.
Japan is regularly ranked in the top 10% of about 160 countries.
"In comparison to other countries, it is unlikely (but not certain) that if you had not visited Japan for a while, your real estate holdings would have been taken over by terrorists.
As a risk specific to real estate, you may be concerned about damage to buildings and land caused by natural disasters.
Straddling multiple oceanic plates, the Japanese archipelago is also an earthquake-prone country, and you may have seen frequent news reports of major earthquakes and tsunamis, such as the 2011 Great East Japan Earthquake centered in the Tohoku region.
It is symbolic that the Japanese word TSUNAMI is recognized all over the world.
However, even within the same region of Japan, the frequency of earthquakes that can cause damage differs from region to region.
The Shikoku region and the inland areas of Hokkaido have not recorded many major earthquakes.
These regions include Niseko Town, which is very popular among real estate investors outside Japan, and Furano, a famous resort area.
In addition, the risk of property damage can be partially transferred by fire and earthquake insurance.
The maximum amount of coverage for buildings under earthquake insurance is 50 million yen (about US$500,000) in Japan, while it is less than US$100,000 in Turkey, New Zealand, Taiwan, and other earthquake-prone countries.
Because Japan has endured many earthquakes, it has a well-developed way of controlling the risk.
Summary
Is Japan a good place to invest?
The answer is both yes and no.
As a mature and developed country, securities in Japan have the effect of lowering the overall risk and return of your holdings.
For those who want to aggressively go after profits, they are not necessarily as attractive as those in emerging markets.
On the other hand, Japanese real estate is easy to control risk and can be expected to yield higher yields compared to emerging countries.
Japanese real estate is suitable for those who want to achieve both safety and profitability in their investments.